NOTICE
The Rexdale Community Hub is open Monday to Friday from 8 AM to 7 PM, and Saturday, 9 AM to 4 PM.
Please call us at 416-741-3000 ext 241, 246, or 247 to make an appointment or for further information about our services.
Total HUB Visits from 2012-2018
Meals Served to Children and Youth 2018-2020
STEM Club Youth Participants 2013-2018
Residents Empowered Through Community Engagement Activities 2017-2018
Our Collaborative Journey Leaders from 2017-2019
STEM Club
Our STEM (Science, Technology, Engineering and Mathematics) Club students participate in fun STEM activities, trips and meet inspirational STEM professionals throughout the school year. Come join the Club!
Learn More
Bookable Space
RCH provides multi-purpose community spaces designated for use by residents, groups and organizations. This includes soccer clubs, dance, yoga and residents engagement/leadership groups. Book a space for your group.
Find Out How
Our Story
Our story is about a group of people with a dream of making a collective impact...
Read more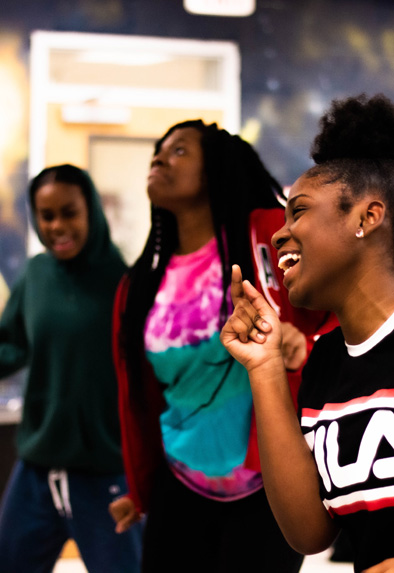 Building a Sense of
Community

With You
The Rexdale Community Hub is, as our name implies, about community.
And we are at the heart, about collaboration.
We believe that everyone who comes to the Hub contributes to strengthening our sense of community. Our North Etobicoke community partners and residents and our volunteers, sponsors and funders, all help make the Hub the vibrant, welcoming and accessible space that it is.